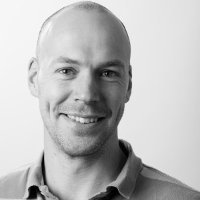 Hi, my name is Rickard Nilsson, host of Board Game Galaxy.  I've played board games, computer games and roleplaying games most of my life.
After having played a swedish version of the roleplaying game "Dungeons and Dragons" with my brothers we often visited the local game stores to find new adventures or buy colorful dice. Thats when we found Talisman. It was completely different to anything we had ever played and the following years we bought every expansion we could find, even though they were in english and we were only in our early teens and had a hard time with the language.
It was as if a flood gate had opened! We found more games that had great theme and were far away from the boring "roll the dice and see what happens" – games we were used to as kids. "The Fellowship of the ring", "Warrior Knights" and"Drakborgen" (the Swedish original version of Dungeon Quest) we played them and relished. Unfortunately we moved to different citys for studies so our hour long sessions of fun and games(!) could only be resumed during holidays.
I was now introduced to the living card game "Magic the Gathering" and the miniature wargame "Warhammer" by a few fellow classmates. This was only a short session as I was off to obligatory military training and later university.
The university had plenty of stuff to distract me from boardgames for a while but I did get in contact with a few students who are now part of my regular gaming group. At that time we mostly played computer games together but on the odd occasion we actually did find ourselves playing "Diplomacy". It was only after we had finished studying that we found out that we all actually did love playing boardgames together as well.
For a few years we played spontaneously as often as we could. In 2013 we made a vow to play regularly every other month since families and jobs kept making it impossible to have spontaneous game nights. This is when my love for board games was rekindled.
In January 2015 I created Board Game Galaxy – an information site all about board games.
I live with my spouse the lovely Joanna Harty and together we have two wonderful boys – Isak and Elliot. We live in Malmö, Sweden and I currently work as a software developer.